AirMagnet Academy Programs
The AirMagnet Academy Certification validates the student's knowledge and hands-on skill set. AirMagnet Academy offers 3 levels of Wi-Fi Certifications: Specialist, Professional, and Expert, the highest level of accreditation within the AirMagnet Academy Training Program. These hands-on trainings consist of On-the-Job (OJT), On-Site (On-Site and In-Class are the same), LIVE Remote-Access and In-Class (IN-PERSON) courses that teach the best practices and methodologies for surveying, designing and analyzing wireless LANs using the industry's highest demanded tools. For certification program details, please refer to the certification program document and the course catalog under resources.
These instructor-led courses help make the complex simple with training on the operation of the following AirMagnet Mobile Products:
AirMagnet Survey Pro
AirMagnet Spectrum XT
AirMagnet WIFI Analyzer
Live AMM trainings are hosted from the WiTS Training Center in Colorado. All of the public open enrollment AMM training classes are delivered in a Blended Learning Environment. This allows students the option to sit in the room IN-PERSON, or LIVE remotely. The instructors use Smart-board technology, LIVE web cameras, remote PC's, and microphones which are installed throughout the facility. By clicking on any of the registration links below, you will be directed to the registration page for the upcoming AirMagnet public open enrollment training classes.
For more WiTS Wi-Fi Tutorials click here.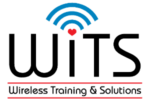 AM-101 Wi-Fi Foundations
This course is designed for anyone who is interested in discovering the basic foundations of WIFI.
9/30/2019 – 10/01/2019
9:00 AM – 5:00 PM MST
Remote or In Person Fredrick, CO.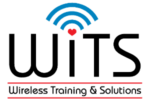 AM-214 Site Survey and WLAN Design
Advanced training and live testing of Site Survey and WLAN Design techniques. Designed to meet the needs of Wireless LAN designers to use the latest tools in the design, and implementation of WLANs in real-world situations, meeting the complex needs of Data, Voice over Wi-Fi.
10/02/2019 – 10/04/2019
9:00 AM – 5:00 PM MST
Remote or In Person Fredrick, CO.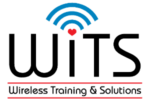 AM-216 WLAN Analysis & Troubleshooting
The course will provide experience in solving real-world examples of some of the most common and troublesome
Wi-Fi connectivity, performance, and security-related problems using AirMagnet diagnostic applications, such as Spectrum XT and Wi-Fi Analyzer.
9/10/19 – 9/12/19
9:00 AM – 5:00 PM MST
Remote or In Person Fredrick, CO.
Due to student demand, the classes at the end of this month (9/30/19 – 10/4/19) are offered LIVE REMOTELY only. We'll get you the Dec. dates as soon as the classes at the end of the month