Support
Having access to the right resources at the right time is invaluable when you need assistance. NetAlly combines world-class technical assistance, knowledge base articles and other training materials to meet the business objectives of our customers. Add AllyCare, our comprehensive product maintenance program and maximize your investment.
NetAlly's comprehensive support and maintenance program called AllyCare offers expanded coverage for our products.
These programs are designed to make sure your products are always up to date and provide you with a premium level of support to minimize business downtime and ensure the highest return on your investment.
Our support programs can save you thousands over the life of your product*.
Benefits of AllyCare Support
Software Upgrades
Make sure your products are always up-to-date with the latest software. My AirMagnet or Link-Live portal will provide you access to the latest product enhancements, improving efficiency and troubleshooting.
Software upgrades may be released multiple times throughout the year, and these free upgrades are only available to active AllyCare product support program members.
Priority Technical Support*
Support program members are given priority access to our world-class technical assistance center (TAC) .  Our highly-trained technical experts are stationed around the globe, ready to answer your complex troubleshooting questions.**
Free Repair Service
If your unit needs repair, you are fully covered under AllyCare support. There is no need to go searching for a repair facility to try and fix your product if it is covered under AllyCare support. Plus, shipping costs are included.***
Training Programs
As a support program member, you have access to our growing library of specialized online training materials including web-based product training for many AirMagnet products and virtual training for AirCheck, LinkRunner and OneTouch products.
Members Only Promotions and Programs
As an AllyCare support program member you will have exclusive access to special promotional programs, including product discounts and other valuable offerings.
If you are interested in buying AllyCare Support, please click on the contact us button below and we'll reach out to you with more information.
Claim your AirCheck, LinkRunner, LinkSprinter, One Touch, and Test Accessory products on Link-Live
By claiming your products, you can start storing and managing your test results and testers using the free Cloud Service. Link-Live allows test results from your testers to be automatically uploaded, providing users with a unified dashboard of both wired and wireless network connectivity results.
When new firmware is available, products that are covered under AllyCare Support can get firmware updates directly downloaded to the unit from Link-Live.
Click below to register your AirMagnet Survey/Planner, Spectrum XT or WiFi Analyzer PRO Products
For customers that do not have access to My AirMagnet, you will need to obtain a password. If you have not yet received your password via email, you can get one by REGISTERING YOUR PRODUCT.
TECHNICAL SUPPORT & REPAIRS
NetAlly hardware is warrantied for product defects for 12 months
and for software defects for 90 days from date of shipment.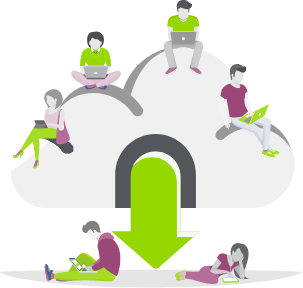 SOFTWARE DOWNLOADS & UPDATES*
For manual software downloads for customers who choose not to use automatic OTA
(over-the-air) updates for NetAlly network testers please visit https://link-live.com/downloads
AirMagnet (Survey PRO/Planner, Spectrum XT, and Wi-Fi Analyzer PRO) please visit https://airmagnet.netally.com
*Note: AllyCare extended product support may be required for some software downloads.

No Record found