Just when you thought you knew everything necessary to deploy and maintain a Wi-Fi network, a whole new set of channels and frequencies is introduced, along with all the promises of higher speeds and better performance.
Before running out and deploying a pile of access points and clients, join our webinar series to learn all about the good, the bad and the ugly around Wi-Fi 6/6E and how to validate and troubleshoot it.
LEARN: Why-Fi 6/E Geek Stream
Livestream with James Kahkoska and Mike Pennacchi discussing why there is a push to move to Wi-Fi 6 and Wi-Fi 6E. The benefits of having another band to work with and the challenges that accompany moving to Wi-Fi 6 and 6E. Questions for James/ Mike? Tag #NettyKnows @Netally on social.
September 14th
10:00 am (MDT)
PLAN: Wi-Fi 6/ 6E Basics - What you need to know to be successful
We will arm you with the knowledge you need to layout your channel and SSID plans and ensure you have the capacity necessary to support your new network.
October 13th
10:00 am (MDT)
October 13th
2:00 pm (CEST)
MEASURE: Wi-Fi 6/ 6E Validation and Troubleshooting
In this webinar we will take an in-depth look at how to validate and troubleshoot Wi-Fi 6/6E networks.
November 10th
10:00 am (MST)
November 10th
2:00 pm (CEST)
*Bonus – Attend all 3 webinars and complete the quiz to receive a certificate of completion.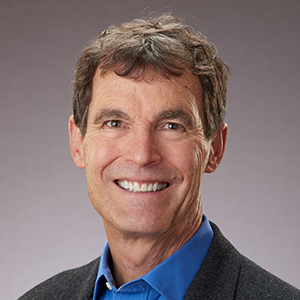 James Kahkoska, Chief Technology Officer – NetAlly
James Kahkoska has been in Test and Measurement product development for over forty years. He has been involved in the creation of 23 major platforms, countless dot releases and awarded 13 patents. Most of the products were an industry or company first and involved new hardware/ software architectures and industrial designs. James is educated in both CS and EE. His journey took him from development into imagining and architecting products. A true concept evangelist! 
Mike Pennacchi, Founder of Network Protocol Specialist, LLC
Mike Pennacchi has been troubleshooting networks for the last 25 years. He started out as an application developer and network administrator. When attending an Interop session in 1995, Mike discovered his love for capturing/analyzing network traffic with open source and commercial tools. Since then, Mike has traveled the world resolving network problems and teaching others how to solve their networking issues. Since 1997, Mike has been an Interop instructor, volunteer, sponsor, and lead network engineer.